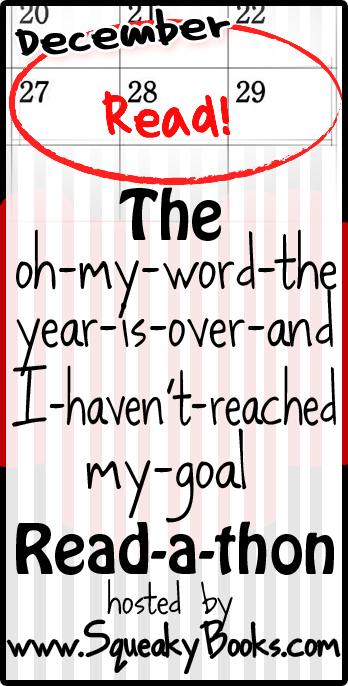 It's time to start your eyeballs!
The read-a-thon technically starts now, but I'm going to go to sleep. I can't read if I'm tired. And it's a crazy blizzard here which always makes me sleepy.
For your first post, would you please share all the books you hope to read during the read-a-thon? Either leave a comment with the titles, or a link to your post.
Here are mine. I hope to read at least three from this list (excluding
Witchlanders
):
Witchlanders (Partially read already)
Seige and Storm
Shades of Earth
Asunder
Stormdancer
Shadowfell
Falling Kingdoms
Curse of the Wendigo
Frostfire
I hope I can get through three! But I'm also really consumed with my project to create a fake cyborg arm right now. So... I might get distracted.
Good luck! What are you reading?

All review content © Enna Isilee, Squeaky Books 2007-2012