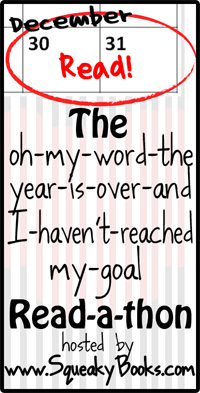 Strap yourselves in, boys! (Even though... well... none of you are boys, right?) It's read-a-thon time!
Time for your start-up posts! Post your booklists, how close you are to your goal, and anything else you want!
I will do this... in the morning. I dunno why I started a read-a-thon at midnight. That's far too late for me to START reading. So I shall start in approximately 8 hours with
Bloodrose
by Andrea Cremer. Yee-haw!
Post your booklists in the comments, or link to a blog post below.

All review content © Enna Isilee, Squeaky Books 2007-2011