Now, I don't usually (read: never) post pictures of myself on the blog, but since my hair is one of the few things I HAVE show before I decided to do before & after pictures for y'all. So here you go: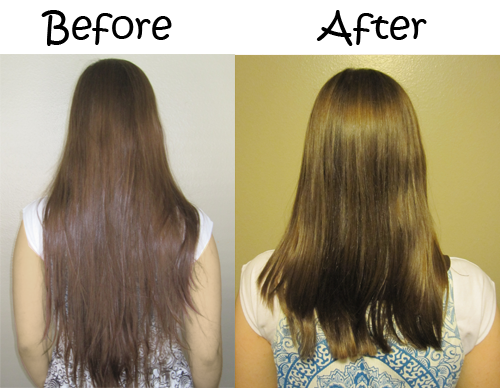 It also looks like I went tanning this afternoon. I'm standing in front of the same wall in both pictures. I'm tanner than the before picture, but paler than the after picture.
But I digress. We're talking about hair.
THIS IS THE BEST DECISION I EVER MADE.
The only reason I had long hair was because I enjoyed the novelty of pulling it out of its bun and having people go "Woah! You have so much hair!" but what's the point of that? I NEVER wore my hair down because it was scraggly, and took forever to style, and got caught on everything. NOW my hair is sassy! I don't look like a polygamist anymore!
I'm very pleased. And I can't stop playing with it.

All review content © Enna Isilee, Squeaky Books 2007-2011