This was a page and I needed the page-space, so I'm archiving this as a post.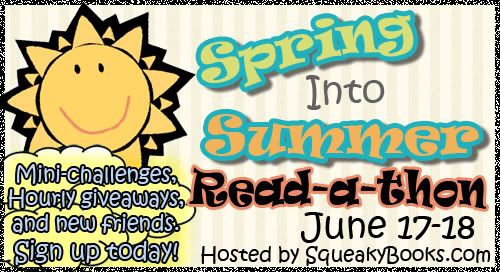 Here is your ultimate source for everything about the Spring into Summer Read-a-thon! Check out the links below for everything you need to know! More links will be added as more posts are made.
Click here for the rules/information and to SIGN UP!
You must SIGN UP (and participate) to enter the giveaways during the read-a-thon.
Click here to see the list of everyone partcipating in the read-a-thon
The read-a-thon begins on June 17th. Hope to see you there!

All review content © Enna Isilee, Squeaky Books 2007-2011