Some of you know that I've REALLY been wanting to make
Squeaky Books bookmarks
. However, Living Social has a deal (expires soon!) where you can get $50 to VistaPrint for only $10.
CLICK HERE TO LEARN MORE
. VistaPrint doesn't do bookmarks, but since this is such a fab deal, I'm willing to switch to business cards. Those are like mini-bookmarks, right? But before I print a bajillion cards, I'd like to get your opinion on them. So here they are, click to enlarge: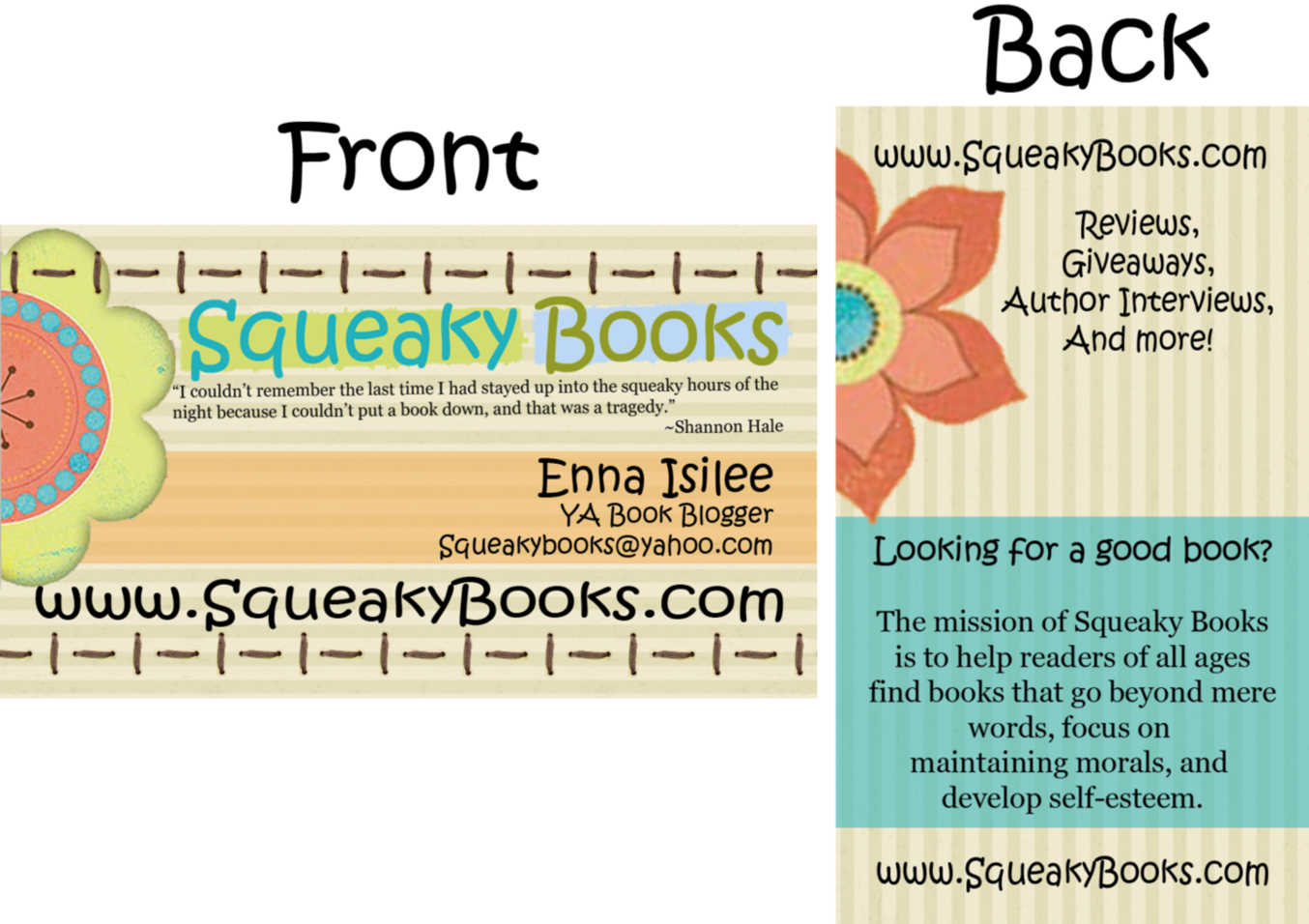 What do you think? I know the quote is really tiny. If the print quality is good enough it SHOULD still be readable, though.
Also, I can't decide which business card holder to get. What say you?

All review content © Enna Isilee, Squeaky Books 2007-2011