Okay, I made changes to the layout again:
1. Obviously, it's pink now. I hoped that would get rid of the "Jenna Fox" feel, because that was NOT what I was going for.
2. I dimmed the crease in the back, because people said that was distracting.
3. I gave the rick-rack a shadow and lightened the butterfly more, hoping that would make the butterfly less distracting. (I'm not sure it worked...)
Also, even if you don't or do like this layout, you may like this one better:
Click for full size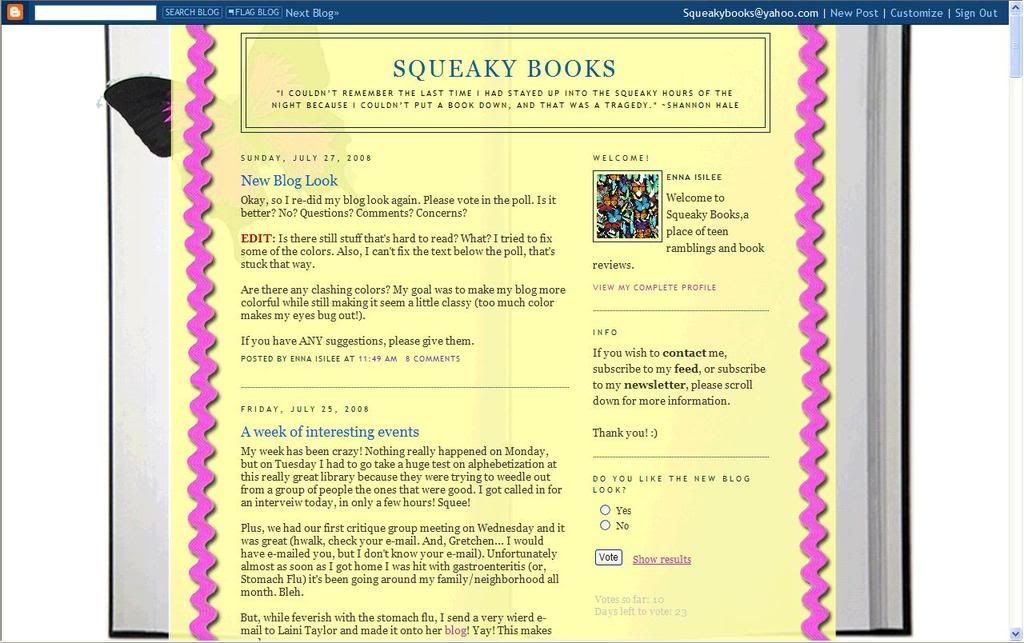 I've changed my poll on the side, now you can vote for green or yellow. But I still really want you guys to comment, because I want to make this right. If you still don't like either, let me know!
What think my judges now?